WASHINGTON, March 29, 2023 /PRNewswire/ -- Quzara LLC, an AWS Security partner and FedRAMP® compliance leader, has helped Cyware, a leader in threat intelligence management and security collaboration, attain a Federal Risk and Authorization Management Program (FedRAMP) Moderate Ready status for its Cyber Fusion Center platform in under three months. This is a major accomplishment for Cyware and a testament to Quzara's expertise in helping companies achieve FedRAMP compliance.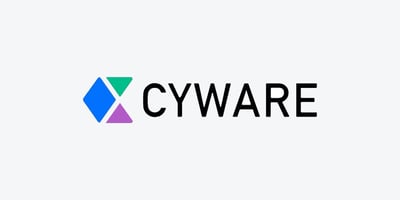 FedRAMP is a government-wide program that provides a standardized approach to security assessment, authorization, and continuous monitoring for cloud products and services. "Achieving FedRAMP Ready status is a significant milestone for any company providing cloud-based services to the federal government," said Saif Rahman, CEO of Quzara LLC. "Cyware brings proactive threat intelligence, collaboration, and response capabilities to the Government. We are proud to have played a role in helping Cyware reach this important goal."
"Quzara helped us with this rigorous process to achieve FedRAMP Moderate Ready status in a remarkably short timeframe," said Shan Magadi, chief of staff for Cyware. "This important milestone demonstrates our commitment to enhancing threat intelligence sharing and security operations for the public sector."
Cyware's Cyber Fusion Center provides federal security teams with a solution that enhances security efficacy, accelerates proactive response, and improves collaboration within a federal agency's entire security ecosystem. The overriding goal is to improve the nation's security against cyberattacks through improved utilization of existing tools, resources, and assets.
About Cyware
Cyware delivers an innovative approach to cybersecurity that unifies threat intelligence, automation, threat response, and vulnerability management with data insights gleaned from assets, users, malware, attackers, and vulnerabilities. Cyware's Cyber Fusion solution integrates SOAR and TIP technology, enabling collaboration across siloed security teams. Cyware is widely deployed by enterprises, government agencies, and MSSPs while providing threat intelligence-sharing platforms for the majority of ISAC organizations globally. For more information, visit cyware.com.
About Quzara
Quzara LLC is a minority and woman owned, SBA 8(a), GSA HAC SINS across all categories, cybersecurity firm in the Washington D.C. metro region. Quzara's portfolio of FedRAMP® advisory services includes readiness assessments, control and process remediation, previously reviewed and approved security architectures, and documentation that empower customers to meet the stringent requirements of FedRAMP® and other security frameworks. Quzara allows customers to choose their level of support based on where they are on the FedRAMP® compliance roadmap.