FedRAMP Advisory & Assessment
FedRAMP compliance can open the doors to more contracts and result in more secure products and services for everyone who uses them. Companies often come to Quzara for our expertise in the FedRAMP requirements. Let's explore what FedRAMP is and how we can help.
What is FedRAMP?
Cloud service providers part of the US federal government supply chain that store, process or transmit federal data in cloud-based workloads must comply with FedRAMP (Federal Risk and Authorization Management Program) requirements.
It is often difficult for security engineers to determine the most efficient way to solve security control requirements due to ambiguity in the interpretation of the requirements. With FedRAMP, boundaries are defined and controls are implemented according to a target architecture.
FedRAMP Compliance Requirements?
There are a number of requirements to achieve FedRAMP compliance. These requirements fall into the broad categories discussed below:
Prepare and maintain relevant documentation, including security plans, policies, procedures, and reports.
Implement access controls to prevent unauthorized access to systems, data, and applications.
Establish procedures to detect, respond to, and mitigate security incidents.
Protect sensitive data with encryption, proper data handling, and secure storage practices.
Conduct regular vulnerability assessments, apply patches and updates, and address discovered vulnerabilities.
Continually monitor systems and infrastructure to detect and respond to security events.
Put in place a risk management framework to identify, assess, and mitigate risks to data.
Engage independent Third-Party Assessment Organizations (3PAOs) to conduct assessments and confirm compliance.
The Importance of FedRAMP
The importance of FedRAMP cannot be overstated in today's digital landscape. Security threats are becoming more frequent and more sophisticated.
Cloud services are particularly vulnerable, and the data used by federal agencies is often particularly sensitive.
FedRAMP provides a framework that helps safeguard this sensitive data while promoting interoperability across agencies.
Why do you need FedRAMP?
Compliance with FedRAMP opens doors to government contracts and partnerships for businesses.
It shows federal agencies that the company takes security practices seriously and establishes a solid reputation in the government sector.
Beyond that, FedRAMP compliance streamlines operations, reduces risk, and maintains the highest level of security standards.
These are all worthwhile benefits outside of the additional contracts FedRAMP compliance makes available.
Quzara's Role
Our portfolio of FedRAMP (Federal Risk and Authorization Management Program) services provide a fast-track approach, with previously reviewed and approved security architectures that enable customers to meet complex requirements.
Our flexible approach enables customers to choose their level of Quzara support based on where they are on the FedRAMP compliance roadmap.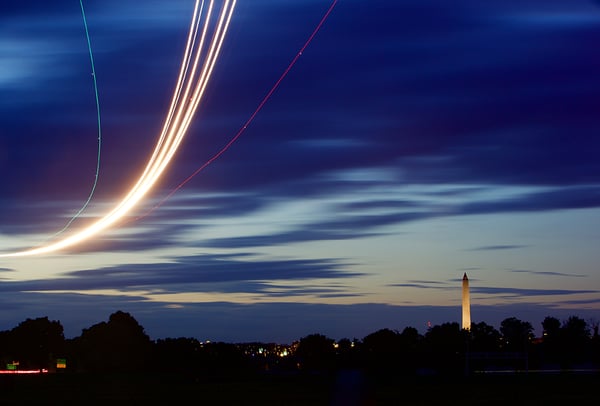 FedRAMP Advisory Services
Quzara offers a full suite of FedRAMP readiness services include gap assessments, architecture and audit preparation. We also offer managed services and support for monthly POA&M's for US Federal Agencies.
HOW CAN QUZARA HELP COMPLETE FEDRAMP REQUIREMENTS?
With the comprehensive suite of FedRAMP readiness services discussed above, Quzara offers tailored solutions and expertise to guide companies through the compliance process. We'll make sure you understand what's required of you, where you stand already, and what needs to change to meet the requirements. Then, our team of experts will help you make those changes, so you can obtain and maintain compliance with the FedRAMP requirements.
BEGIN YOUR FEDRAMP COMPLIANCE WITH QUZARA
Now that you've seen the benefits of FedRAMP compliance and gotten a glimpse of what's required to meet it, let Quzara guide you through the process. Our team of dedicated and friendly security experts will take the time to understand the needs and requirements of your business and then provide you with a custom roadmap to meeting the FedRAMP requirements. To learn more, contact us today.
FedRAMP Diagnostic Assessment
We provide key FedRAMP controls gap assessments with remediation and prioritization roadmaps
FedRAMP Product Roadmap & Strategy
We offer solutions and product roadmaps to help CSPs achieve FedRAMP compliance
Security Architecture & Boundary Design
We provide organizations with security architecture guidance related to system boundaries
We provide templates and documents to assist in documentation processes
We provide guided strategies and solutions to meet compliance requirements
Technical Remediation Assistance
We offer technical remediation that is powered by AI automation and proven design
FedRAMP Acceleration & Automation Pack (FAAP)
We offer FedRAMP accelerated compliance and automation that meets FedRAMP, DoD IL-4/5 and CMMC controls
We provide continuous monitoring and vulnerability management reporting to support ongoing compliance and risk management
FedRAMP FAQs
What are the goals of FedRAMP?
FedRAMP aims to standardize the security assessment, authorization, and continuous monitoring of cloud services used by federal agencies.
What requires FedRAMP compliance?
Federal agencies that use cloud services, along with cloud service providers (CSPs) seeking to serve the government, are required to comply with FedRAMP.
What types of authorizations are available for FedRAMP?
FedRAMP offers three types of authorizations and designations: Agency Authorizations, Joint Authorization Board (JAB) Provisional Authorizations, and FedRAMP Ready.
Who is involved in FedRAMP authorization?
Federal agencies, cloud service providers (CSPs), and Third-Party Assessment Organizations (3PAOs) all play roles in FedRAMP authorizations.
How do federal agencies, CSPs, and 3PAOs satisfy FedRAMP requirements?
Federal agencies choose CSPs who have achieved FedRAMP compliance. These CSPs conduct their own internal audits and are audited externally by 3PAOs to ensure that all compliance requirements are met.
What Makes Quzara Different
JAB Experience
Quzara's federal advisory teams have worked with some of the largest JAB authorized SaaS, IaaS and PaaS authorized systems, including CSP's and FedRAMP agencies, providing experience in security architecture, compliance assessment and engineering to help organizations through their FedRAMP journey.
MSSP & SOCaaS
Quzara offers managed security service and SOC services helping FedRAMP clients with vulnerability management and incident response as an external provider. Our approach empowers clients with inherited control from us in a subscription model, including controls documentation and support for 3PAO and agency audits.
FedRAMP Accelerator & Automation Pack (FAAP)
The Quzara FedRAMP Accelerator & Automation Pack (FAAP) is a cloud native automation service that does not rely on open source or 3
rd
party services. Our FAAP is cloud native for Azure Government and AWS GovCloud with minimal reliance on other products, leading to faster, automated deployments that include inherited controls.
Our Most Recent Case Studies
Read More on Our Blog Posts
Our blog posts provide detailed information on FedRAMP and how it can benefit your organization. We encourage you to read more on our blog posts to learn about this important program.