The Quzara
Cybertorch
TM
partner program enables partners the ability to expand their role as advisors and security service providers to their customers across the Federal Civilian and DoD (Department of Defense), State, Local and Commercial sectors.
Become our partner and be among the first to offer your customers 24x7x365 protection from the only Security Operations Center as a service (SOCaaS) at a FedRAMP HIGH baseline.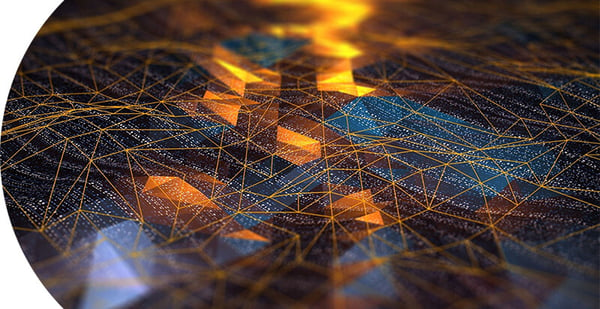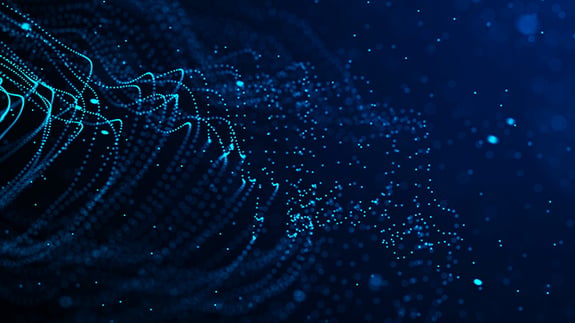 Why Partner with Quzara?
Expanded Offerings
Partnership with Quzara Cybertorch™ enables our partners to expand their offerings by leveraging the only FedRAMP HIGH Ready and StateRAMP
Category 3+
Ready SOCaaS/MXDR
Purpose Built
Quzara Cybertorch™ was purpose built to meet
our
partner
s' and
client
s'
compliance needs across
multiple
frameworks
(PCI, FedRAMP, CMMC, HIPAA and beyond).
Due to how Quzara Cybertorch™
was designed, whenever clients utilize our Security Operations Center as a Service (SOCaaS), they automatically inherit compliance with
numerous
security controls across multiple compliance frameworks.
Advanced Tools & Training
Partners unlock skills training and receive access to advanced tools to grow their business by leveraging our team's skills and product offerings.
Access to our Security Operations Center (SOC) is i
ncluded in our offering to partners and
clients
, as well as access to
our
expert
staff that perform 24/7/365 monitoring, detection, and response
. P
artnering with our Quzara Cybertorch™
offering
can help grow your bottom-line revenue while minimizing your operational risk
.
Compliance Services
Quzara also offers compliance
advisory
services, acting as advisors
on
multiple
governance, risk, and compliance frameworks that businesses are often required to comply with.
Partner Ecosystem
Reseller/Independent Software Vendor (ISV)
Quzara Cybertorch™ partners with resellers and independent software vendors to build safer and more resilient cybersecurity solutions.
Managed Service Provider (MSP)
Managed Service Providers (MSPs) extend their in-house service offerings, opening their business model to the security solutions offered by Quzara Cybertorch™.
Managed Security Service Provider (MSSP)
By partnering with Quzara Cybertorch™, Managed Security Service Providers (MSSPs) are able to offer Advanced Security solutions such as Threat Hunting and Intelligence at-scale across cloud, OT and on-premises to extend current capabilities to complement their current core competencies.
Technology Alliance & Channel Partner
Quzara Cybertorch™ technology partnerships enable alliance & channel partners to offer an extension of services including automated compliance, endpoint and network protection, as well as customized cloud service offerings.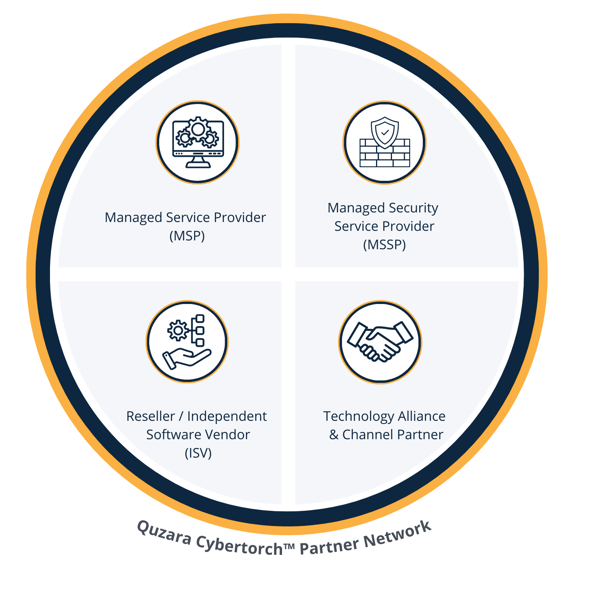 Partner Interest Form
Thank you for your interest in joining the Quzara Cybertorch

™

Partner Program.
Quzara Cybertorch ™ will only process applications with a corporate email address (Hotmail, Gmail, Yahoo!, etc. cannot be accepted). All required fields must be completed. Upon completion, you will receive a confirmation email that your application was submitted. Please allow up to 5 business days for our team to review your application and update you on next steps.